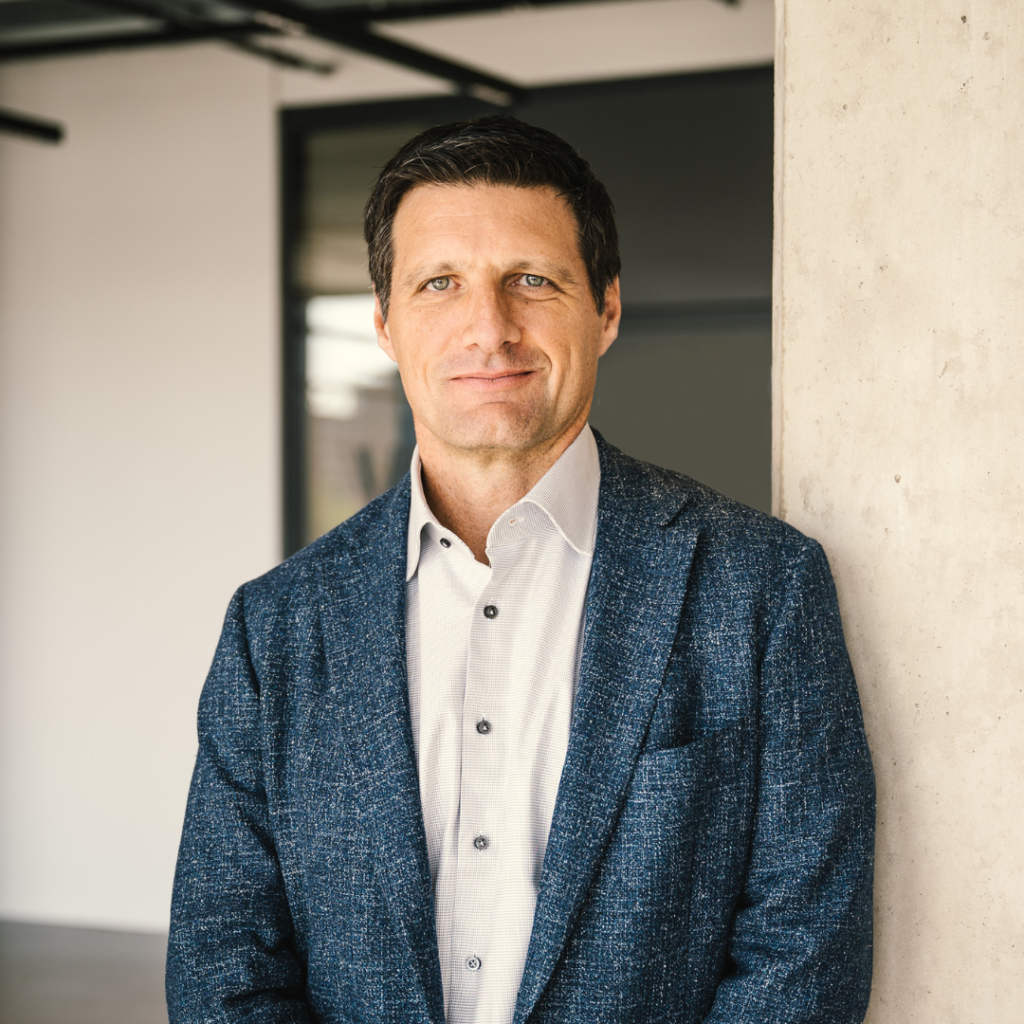 Giovanni Donatelli
Partner, President and Publisher
An award-winning entrepreneur, Giovanni founded a successful language services company in 1999, and has since established the company as a leading language services company across the U.S. He is also co-founder of an online school and co-founder of Villa Magna Publishing. Giovanni has served on the Board of Directors for the Joint National Committee on Languages since 2018, and served on the Board of Directors of the Association of Language Companies from 2010-2016.
Show More

Giovanni has been a guest speaker on language access issues to numerous organizations around the country and is regarded as a foremost leader in language access programs. At VMP, Giovanni contributes as a partner, President and Publisher. He makes sure all of VMP's creative endeavors have the right financial, legal, and operational foundation.
A native of Pescara, Italy, Giovanni received his MBA from the College of William and Mary and his BS in Finance from Virginia Tech. When he is away from the office, Giovanni enjoys a good game of tennis and a walk on the beach with his wife and two vizslas.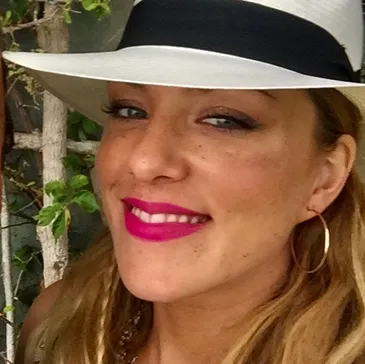 Noel Hagman
Editor in Chief & Creative Director
Noel Hagman is a partner, Editor-in-Chief, and Chief Creative Officer of VMP. Joining an independent publishing company was the perfect opportunity for Noel to combine her passions – an addiction to reading, all (media) forms of storytelling, and her love for creative design.
Show More

Noel works intimately with VMP's authors in their creative process, through story development, editing and cover design. She has a keen eye for evaluating manuscripts for potential publication, film and media adaptation.

Born in Los Angeles, CA, into a celebrity family, she grew up with a unique perspective of the entertainment industry and had the luxury of being exposed to a truly dynamic creative world, surrounded by artistic legends, prolific pioneers and lots of the craziness in between.

Forever resolute in being 'a soul of the artistic variety', Noel moved to NYC and decided to pursue an education that concentrated on foreign corresponding and broadcast journalism, getting her bachelor's degree in International Affairs at The New School.

Upon graduating, she chose instead to embark on her first entrepreneurial endeavor and created a collection of "wearable shoe art," with each design telling a unique story. This quickly turned into a successful business, gaining a celebrity clientele, and having multiple designs featured in gallery installations, fashion shows, press photos, fashion editorials and red-carpet events.


Throughout those next few years…she met her soul-mate, followed her heart, moved to Istanbul, became a mother of three, and has continued her journey as both an artist, creative consultant to business innovators, and a founder of Villa Magna publishing.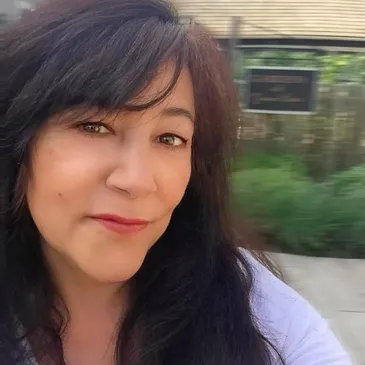 Starla Keith
Chief Marketing Officer
A life-long reader and writer, Starla has spent most of her career as a sales and marketing operations executive in the fields of healthcare, technology and language services for Fortune 100 and mid-sized companies, as well as start-ups.
When she is not working, Starla can be found on her farm outside of Philadelphia, sitting on a stump in the middle of a paddock, reading to her cats, goats, donkeys… and to herself, of course!
Show More

Prior to moving to Pennsylvania, Starla spent many years in Los Angeles writing, producing and starring in several productions at the Globe Theatre, as a television actress and a commercial talent agent. She was also the owner and operator of a restaurant on the famous Sunset Boulevard.

As a partner and Chief Marketing Officer of VMP, Starla is able to marry her creative side with her experience as a successful business executive in a venture she is passionate about. Starla has an MBA in Marketing from the Grazadio School of Business at Pepperdine University, and a BS from the School of Journalism at the University of Colorado. Starla is currently reading Romola by George Eliot and The Power of Myth, by Joseph Campbell. Her favorite quote at the moment is something Campbell was fond of reminding everyone he came in contact with, that "one sure path into the world runs along the printed page." The farm animals are currently enjoying the Goat and Donkey in Strawberry Sunglasses, by Puttock and Julian.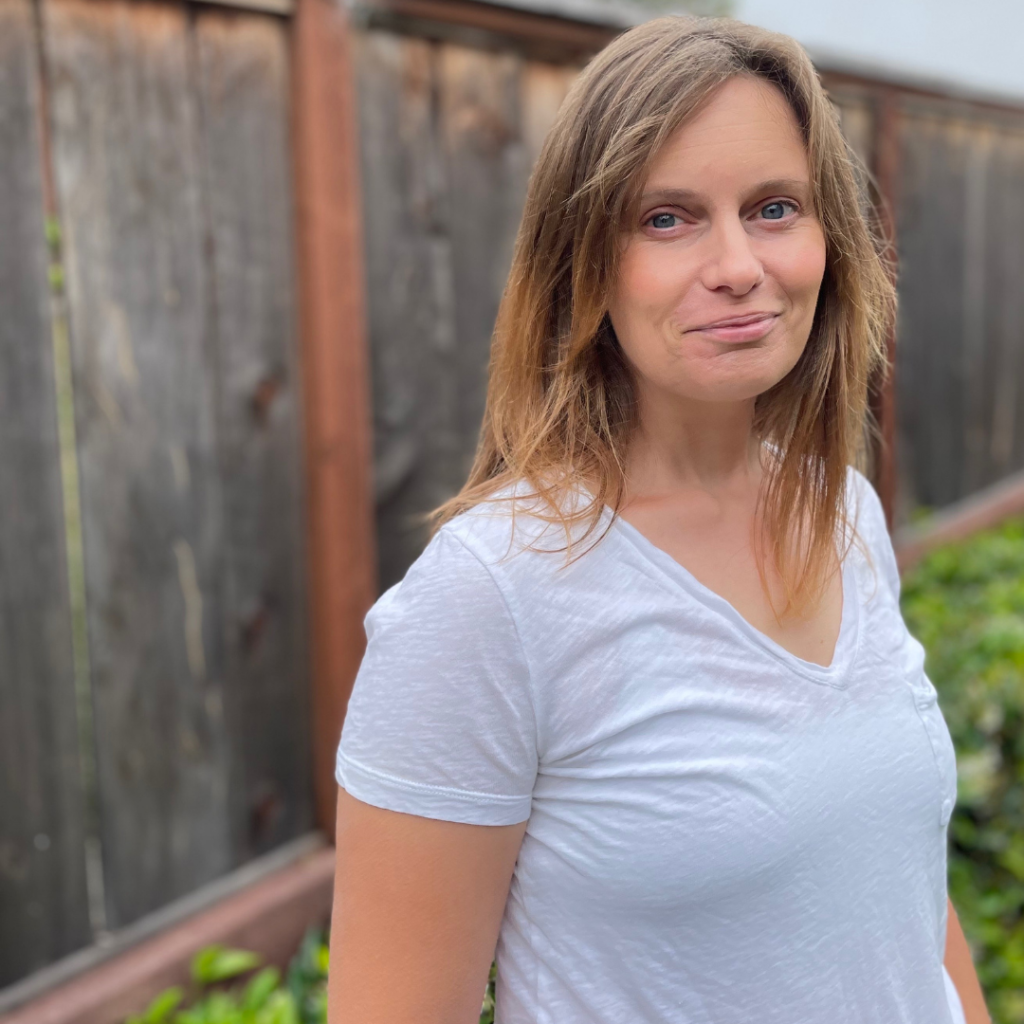 Louise Newlands
Marketing Contractor
Louise is an award-winning marketer with 16 years of book marketing experience and describes herself as a techy bookworm!
She built her book marketing experience at both Penguin Random House and Macmillan.
She moved to the states in 2017 and set up as a marketing contractor working with publishing houses and authors.
Born and raised in the UK, she currently lives in California where she wrangles books, two children, and a hefty cookbook collection.